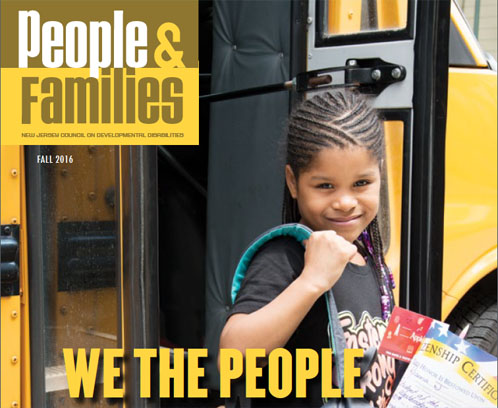 Westbridge Academy was featured as part of an article in the New Jersey Council on Developmental Disabilities' recent edition of People and Families magazine. The cover story, Preparing Students with Disabilities for Civic Engagement, described Westbridge Academy's focus on character education and self-advocacy.
"We want our students to be global citizens — to be able to advocate for themselves and also to learn how to be part of a democracy.
– Dr. Vivian Litovsky, Executive Director at WBA, interviewed for the NJCDD People and Families story."
One of Westbridge Academy's students also appeared on the magazine cover.
To view a PDF of the cover and the story on civic engagement, click here.
To read the entire People and Families magazine edition, click here.