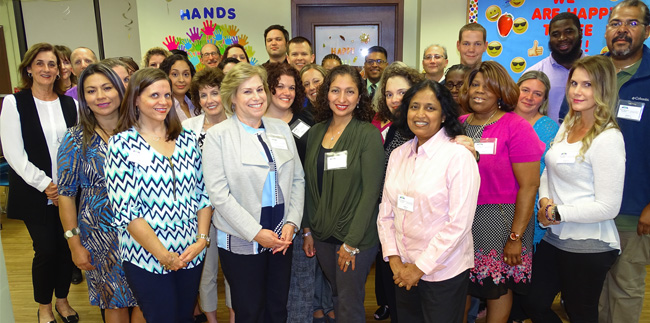 When our students come to us, they're struggling with school and life. So we make sure we get to know them and care for them. We believe it's the only way they can truly grow and become their fullest selves.
The secret ingredient to all of this? Our teachers and staff. They have a commitment to meeting their student's individual educational and emotional needs.
"Our ambition should be to rule ourselves, the true kingdom for each one of us and true progress is to know more, and be more, and to do more."
– Sir John Lubbock
Our amazing teachers and staff work hard to be as supportive as possible, in every conceivable way. In fact, they receive four to six hours of staff development training every month in key areas – academic, social and emotional/behavioral functioning. A major part of our program – and our success – is to create a safe and stable learning environment for our students. Sometimes this is done with the help of our multidisciplinary Crisis Intervention Team, which is trained to recognize and address all possible behavioral challenges and disruptions. The goal is to solve a problem BEFORE it becomes a problem.
We also hire only certified substitutes as classroom aides, so they can step in as substitute teachers as needed, to maintain a sense of classroom continuity for the benefit of our students.