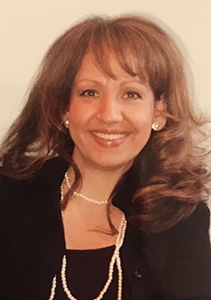 Westbridge Academy warmly welcomes Adriana Perrotta as the Student Services Coordinator. Adriana comes to Westbridge Academy with years of experience in the field of special education. She began her career at Youth Consultation Services in 1991 as an aide and was promoted to teacher soon thereafter. For the next 25 years Adriana continued to work at Youth Consultation Services (YCS). During her tenure at YSC she served as a teacher, school social worker, curriculum coordinator, and supervisor of special education.
"My child is secure in an environment with experts who know how to deal with any situation."
– Carolina Martinez,
Parent
Adriana earned a B.A. in Psychology at Rutgers University and two master's degrees, one in Social Work at New York University and the other in Educational Leadership, Administration & Supervision at New Jersey City University. In addition, she is a Licensed Social Worker (LSW) and holds New Jersey state certifications for Teacher of the Handicapped (TOH), School Social Worker, as well as School Supervisor.
Adriana is committed to the core values developed at Westbridge Academy and will continue to foster home, school, and community partnerships, an integral key to student success. In her role as Student Services Coordinator, Adriana will coordinate annual Individualized Education Plans (IEP) with students, teachers, parents/guardians and sending districts. Adriana will also serve as liaison to district child study teams (CST) for tours and intakes.