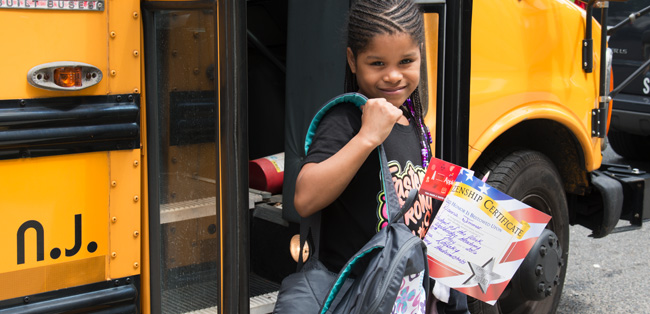 Westbridge Academy Is Easy to Get To
"Education is the movement from darkness to light."
– Allan Bloom
Our school is located just off the Garden State Parkway at exit 148 in Bloomfield, NJ, in Essex County.
Since we serve students from Bergen, Essex, Hudson, Middlesex, Morris, Passaic, Somerset, and Union Counties, chances are, there is a student from your area that comes to Westbridge.
That's good news, since school districts provide bus service for their students, so we can assist in coordinating bus service for students in the same area.
To find out about transportation options, contact us. We won't let transportation be a barrier to transforming a life.