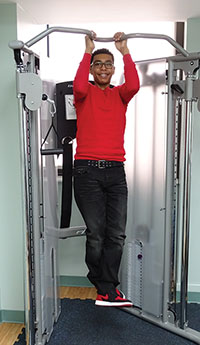 Fitness Friday is an innovative new program designed to engage students in building strength, both inside and out.
Offered to middle and high school students as part of the physical education curriculum, the program allows teens to plan personal fitness goals, and use the school's new fitness room to achieve them.
Although the workouts are an individual endeavor, students are learning good sportsmanship and social cooperation, as they work out with and cheer on classmates.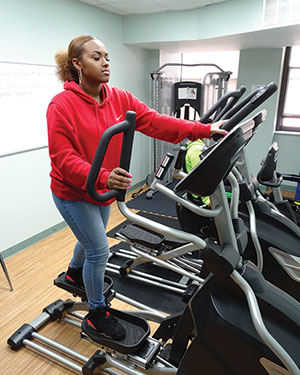 In addition to the obvious strength building, the fitness center also helps students use and strengthen social and emotional skills, such as self-management and responsible decision-making. "We want to instill self-confidence in the students in that they are able to develop attainable goals and reach them," said Jason Winhold, Physical Education teacher.