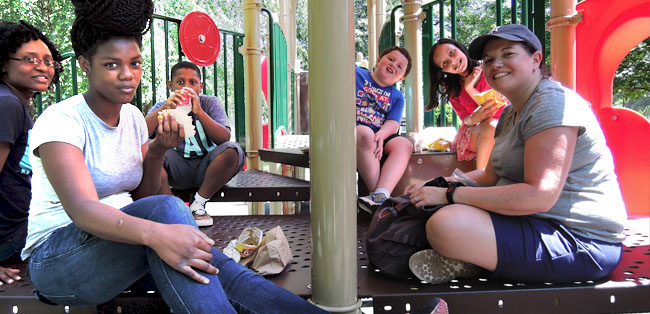 Fun and learning to maintain and strengthen student progress
"Education is what remains when we have forgotten all that we have been taught."
– George Savil
We understand how critical it is for kids to keep pace with their grade level learning. So Westbridge Academy is launching a summer program for our students and for students attending school in other locations, starting in July 2011. The program is designed to combine a fun summertime experience with enriching, grade-appropriate learning. We also know that many parents will appreciate the chance to provide their children with productive instructional and social activities during the quiet summer season.
Our approach for the summer program is to provide fun-based learning, including hands-on experiences and plenty of outside activities, like frequent trips to the park, group activities and community-based programs.
With a host of stimulating experiences, our students will be able to begin the next school primed for learning.
ESY 2017 Calendar
Click here to download or print a 2017 Westbridge Academy ESY Calendar.